What's new
radiosphere Studio updates and improvements
antwort 1

antwort 2

antwort 3
---
15. Nov 2022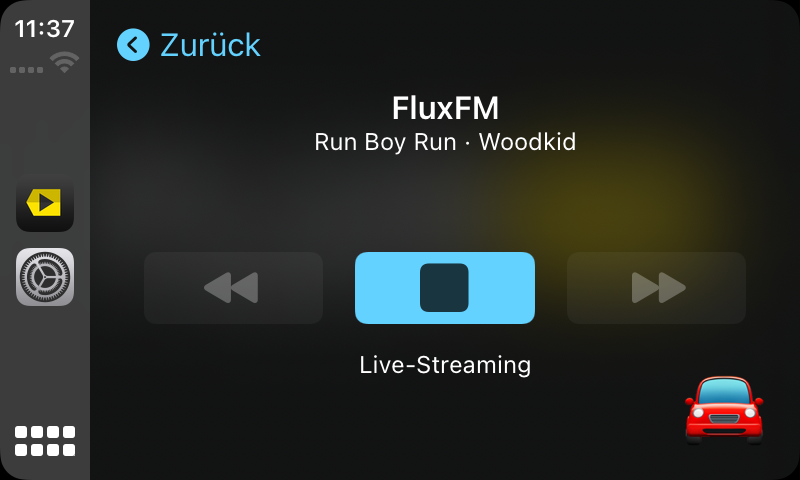 Video Killed the Radio Star
Apple CarPlay
iOS apps can now be activated for Apple CarPlay. With CarPlay, selected app functions (e.g. streams) can be used via the car's display. So your listeners can enjoy their favourite radio channels comfortably during the car ride.
Other major improvements

Component conditions

Extended analytics on the dashboard

New broadcast analytics
Filters for event calender

Multi-Select component
---
14. Sep 2022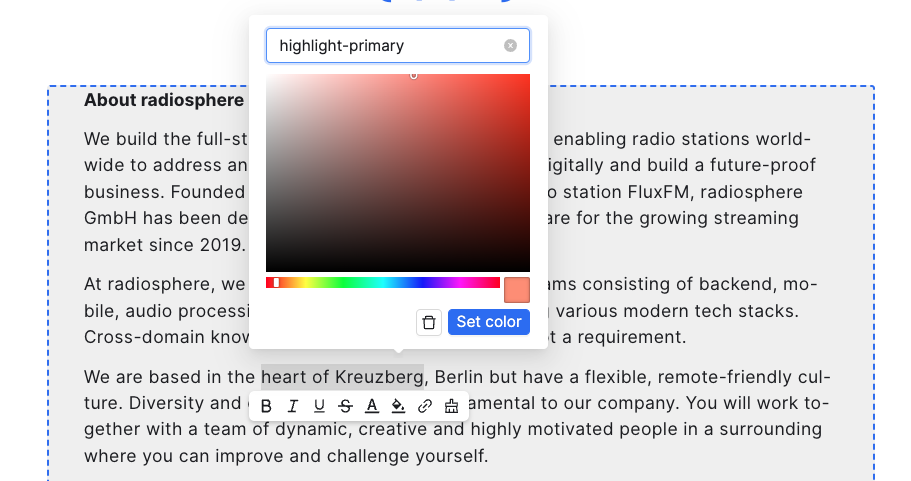 Marshall Mathers
Text styling options
With our newest Studio release we provide numerous styling options for text, such as enhanced text styling, support for strikethrough text style, intelligent key commands and background colour for specific text, and enhanced support for non-http for links in text.
Other major improvements

HTML element implementation

New post and teaser layouts

Expired/finished Interactions display

Sentry support
---
26. Aug 2022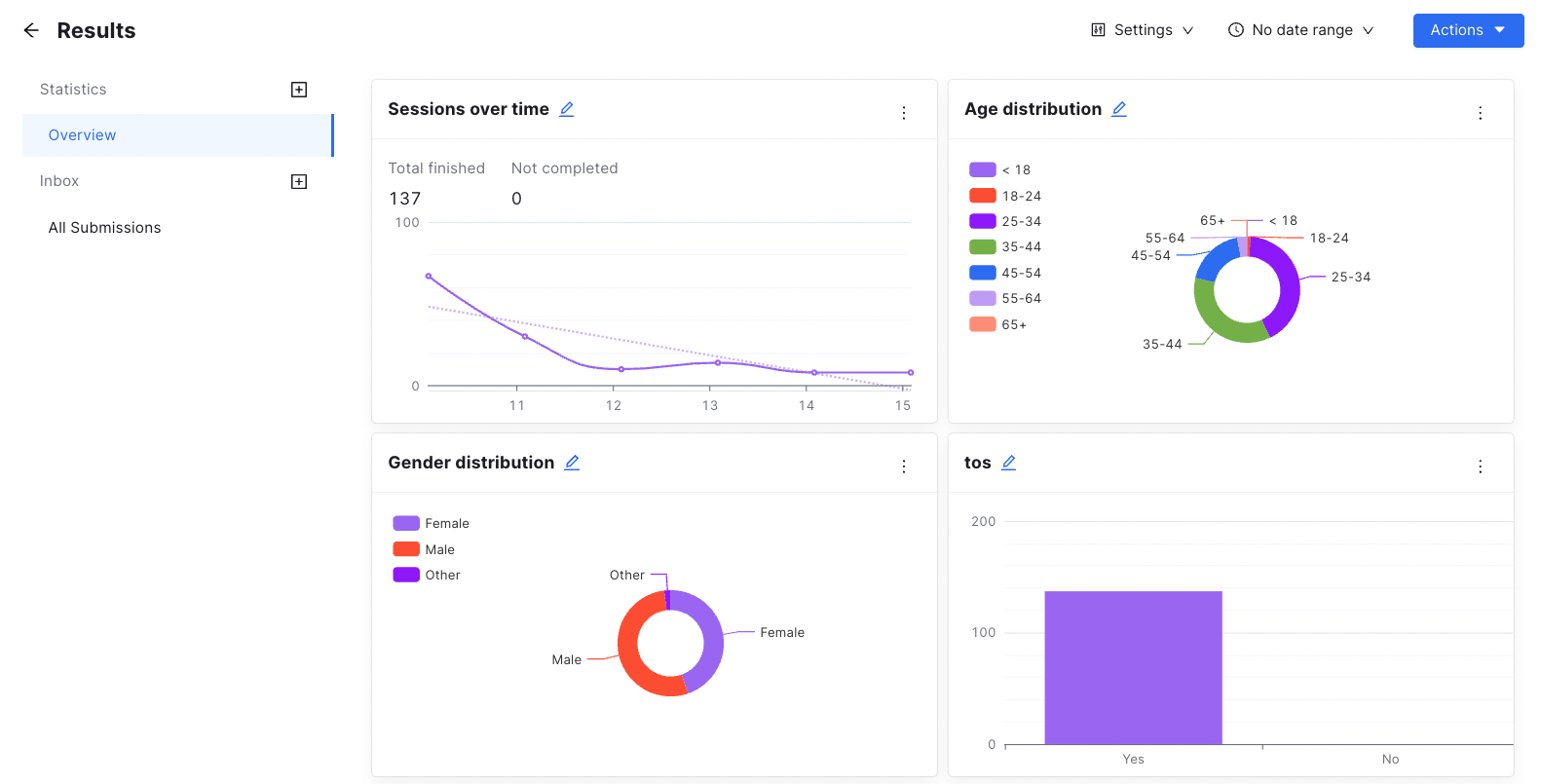 Supersonic
Interactions creation
Now you can create and evaluate Interactions much faster. We have standardised the creation mechanism of Campaigns. We have also completely revised the results page.
Number of submissions and participant's demographics

Call up results depending on the interaction form

Export results as CSV file
Other major improvements

Extended copy and paste functionality

Top pages analytics on dashboard

Default page template

Roll-out of new radiosphere CI to the Studio